Custom Wool Processing At Mountain Meadow
Turn your fiber into finished goods like hats, throws, or mittens.
The quality of the yarns is directly related to the quality of the fiber provided. We will work with you to design yarns which enhance your fibers. The best quality yarns are made from fleece and fibers which are: clean and free of chaff, burrs, tags, at least 3" staple length and free of short belly wool and second cuts. For more information you can read the Custom Processing Blog article.
Need custom processing?
How Do I Start?
Whether you are a hobby farmer or a bigger operation you will have fiber to deal with after shearing. We are here to help you with the next steps of the process. The best way to get started is to fill out the inquiry below. You will need to have an approximate weight on your fiber and some ideas of what you would like the end product to be.
Tracie Roeder, Montana Wool Company
TESTIMONIAL
We are very pleased to be doing business with Mountain Meadow Wool. Ben and the entire team has developed efficient and effective wool processing to create a wonderful product.
I did not understand all the nuances of processing and they did a great job of educating me as a producer in what I needed to come with and about the process.
A Few Of Our Custom Processing Projects
New Mexico State University
Thank you, Ben and Ellen and all the wonderful individuals at Mountain Meadow Wool for working with us here in the Department of Animal and Range Sciences at NMSU on our first ever New Mexico Heritage Wool Project.
Our NMSU Limited Edition Wool blankets sold out very quickly! We are looking forward to starting our next project with you."
Jennifer Hernandez Gifford
Jamie Harmon
We love working with Mountain Meadow Wool. The yarn that we get from them is the highest quality and Ellen and the rest of the crew are wonderful to work with.
Jamie
Montana Wool Company
We are thrilled to be working with Mountain Meadow Wool. Ellen is a delight to work with walking us through each step in the process.
Tracie
custom projects
Whether you are a large-scale sheep operation or a small
hobby farm, we can help you make beautiful yarn, roving to finished products with your fiber.  We can provide you with several amazing, finished product options depending on the amount of fiber you are interested in processing.  We can also artisan hand dye your yarn to add color to your finished product to create a one-of-a-kind product.
35lbs - 100lbs of Raw Fiber
Our minimum is 35lbs of fiber, but if you don't have enough we can add wool! For under 100 lbs of wool you can get roving, yarn or you can select a finished product such as a throw, sweater or beanie. Your options will be explained in more detail as you start to go through the process.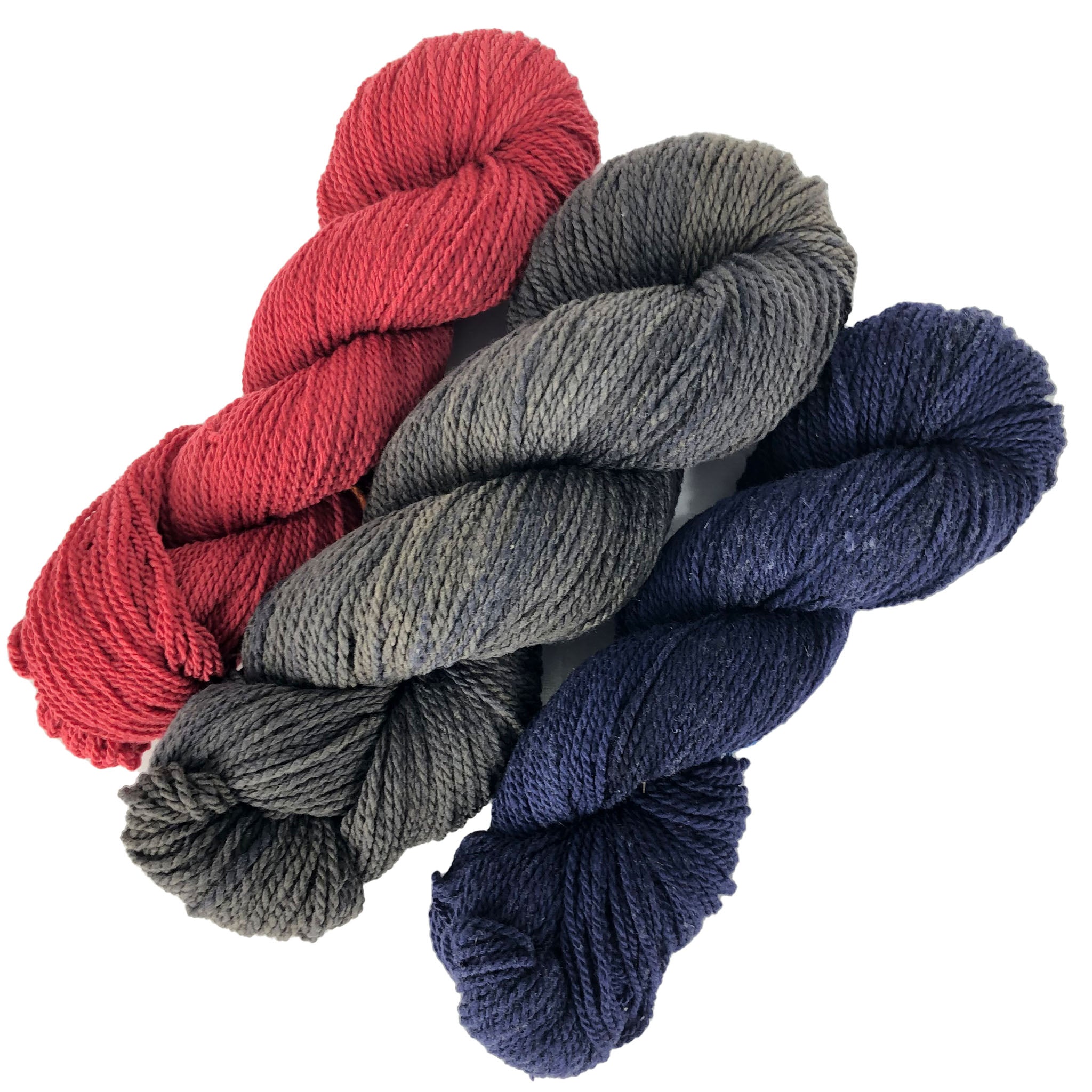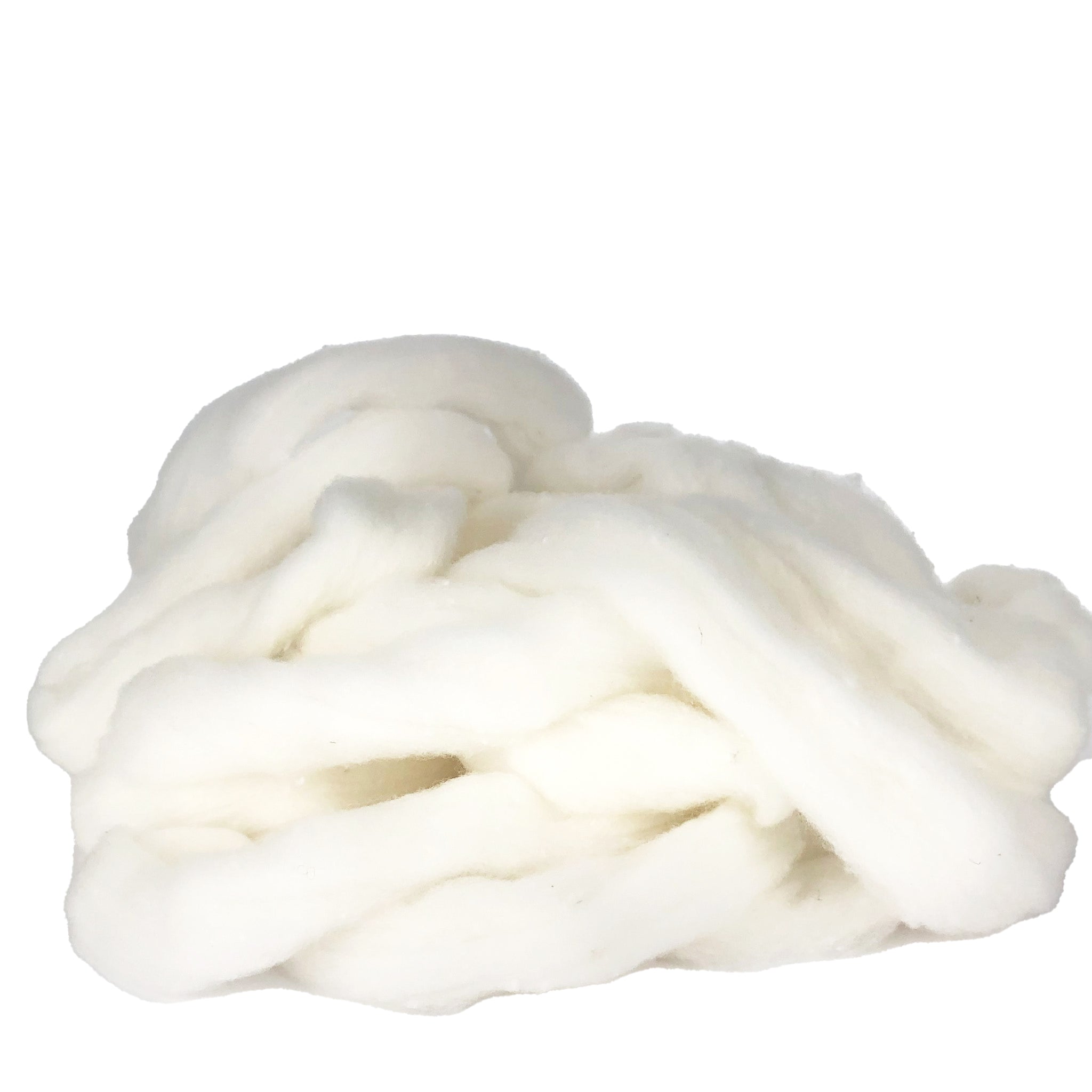 100lbs+ Raw Fiber
For fiber lots of 100 lbs or more you can choose a combination of yarn, roving and products. You will have more options available to you for finished product and you can do some customization.
Submit your project below and we'll get the process moving.
Your wool or ours?
Complete the survey to get started
In order to best serve your needs and get the information we will need please take the time to walk through this survey and answer the questions as completely as possible.
100% AMERICAN MADE & WYOMING GROWN
Created with eco-friendly operations and fair prices for our ranchers.
From Ranch to Home. Legacy Fleece. The Art of Custom Processing.
★★★★★

Thank you, Ben and Ellen and all the wonderful individuals at Mountain Meadow Wool.

Our NMSU Limited Edition Wool blankets sold out very quickly! We are looking forward to starting our next project with you.

Jennifer Hernandez Gifford

New Mexico
★★★★★

The crew at Wagonhound loved the blankets the quality and working with your team was fabulous.

Catherine

Wyoming
★★★★★

We are very pleased to be doing business with Mountain Meadow Wool. Ben and the entire team has developed efficient and effective wool processing to create a wonderful product.

I did not understand all the nuances of processing and they did a great job of educating me as a producer in what I needed to come with and about the process.

Tracie Roeder

Montana